UniAdrion Platform
The UniAdrion platform is an output of the AI-NURECC project (2018-2020), aimed at developing a map of research and innovation capabilities in the Adriatic Ionian region (AIR). These results have been implemented in a platform within UNIADRION website to promote collaboration on the EUSAIR pillars.
The platform is based on the collection and organization of information of experts and universities involved in:
projects (H2020, LIFE and INTERREG in the 2014-2020 programming period)
publications (from 1961 to 2020)
patents (of all member Universities)
The information is collected from EU databases for projects, Scopus for publications and Espacenet for patents. Projects and publications are matched with the EUSAIR pillars' topics.
The platform can be used as a search engine to look for experts and expertise in each EUSAIR pillar, thus favouring regional cooperation. By using the information collected in the platform it is possible to develop  several activities, such as round tables, conferences, webinars, summer schools, masters, training courses, projects, and so on.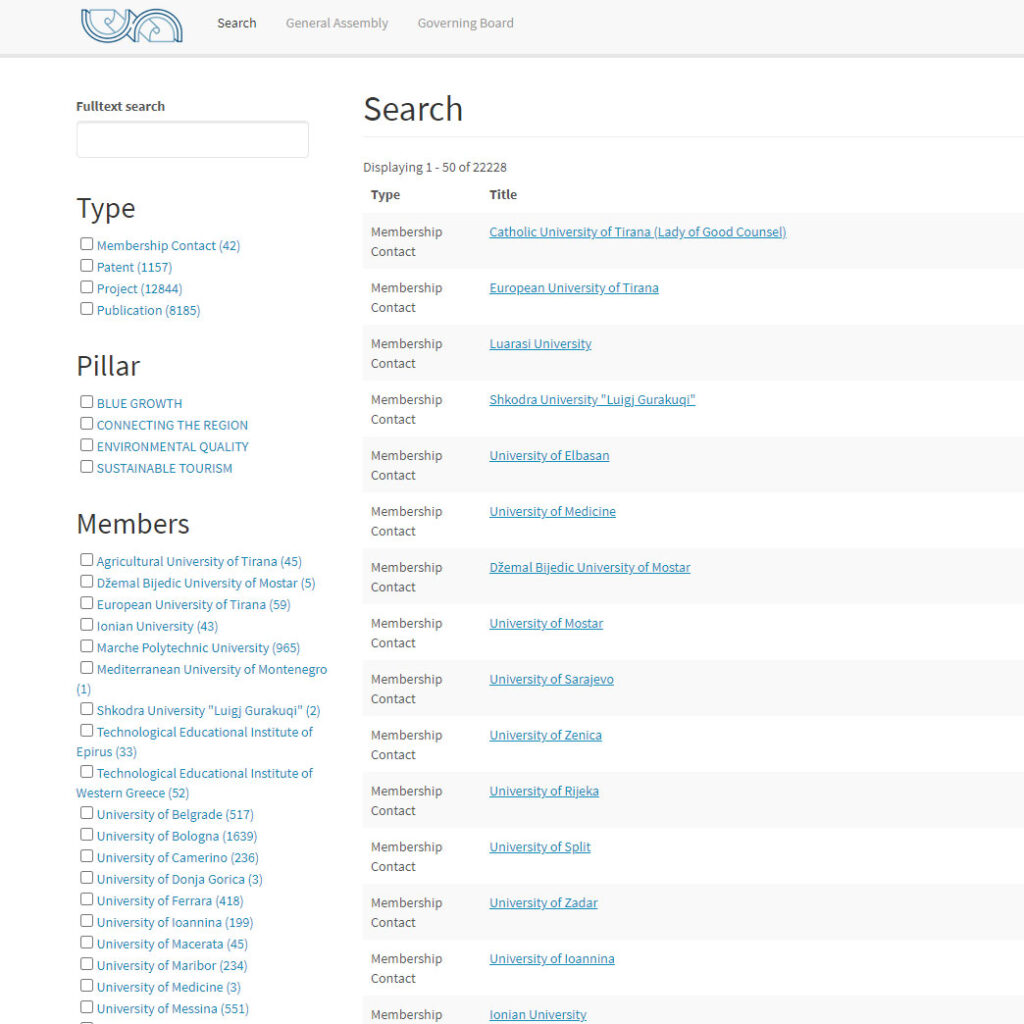 Target
Potential users interested to browse the Platform can click on the button "Platform" and they will be redirected to the LOG IN page. Only people affiliated with Universities members of UniAdrion will have unlimited access to the platform at no cost. Any other request will be evaluated case by case by UniAdrion Secretariat.