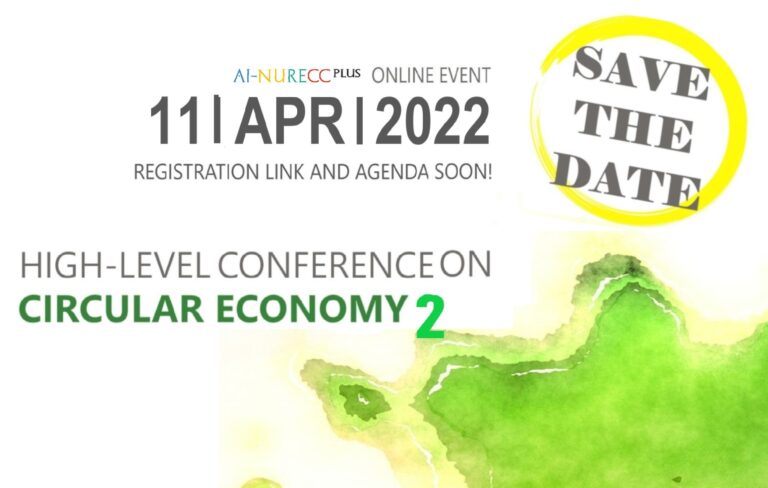 AI-NURECC PLUS: HIGH-LEVEL CONFERENCE ON CIRCULAR ECONOMY IN THE ADRIATIC IONIAN REGION – 2ND SESSION
The Adriatic Ionian Euroregion is organising the second High-Level Conference on Circular Economy in the Adriatic Ionian Region. The event will be held online on Monday 11 April from 9:30 to 13:15 CET.
The event is part of the AI-NURECC Plus initiative, an outstanding platform for Adriatic Ionian stakeholders to network and discuss topics that are crucially momentous for the innovative, sustainable and inclusive development of the Adriatic Ionian area.
Based on the results of two preparatory events, the Conference will discuss the uptake of circular principles in the context of multi-actor and multi-level governance. Key stakeholders of the Adriatic Ionian Macroregion such as the OECD, national-level governing structures supporting the EUSAIR, the EUSBSR and the EUSDR will provide their inputs. Representatives of Western Balkan youth organisations will present their concrete actions to create awareness, facilitate community engagement in embracing circular economy and sustainability. A round table will explore how the circular economy works for Adriatic Ionian local and regional authorities and will pave the way to present two case studies of industrial symbiosis and explain how waste or by-products can become raw materials.