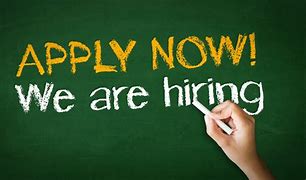 Job position
📢 WE ARE HIRING!
📌Job Description: The ideal candidate must have familiarity and experience in planning European projects including management of technical, administrative and financial activities, reporting and monitoring of European initiatives/projects, in particular in the context of the EUSAIR strategy.
The candidate is called to collaborate in carrying out the project activities which can be summarized as follows:
 Support for management and communication / information activities, including online;
Care of reporting, including the final one, and administrative activities;
Drafting of reports, minutes and presentations on the activities and on the degree of development of the project;
Support for the logistical, technical and scientific organization of events and activities project;
Participation in local, national and international meetings of the project work groups;
Proactive collaboration with project partners;
Support for the management of relations with the Italian and European institutions involved;
Data retrieval, context analysis, impact analysis, condition descriptions socio-economic, political, cultural, scientific, etc. of the territories involved useful for the activities of the project.
Location: via Menicucci, 6 Ancona (at the Rectorate of the Marche Polytechnic University)
Starting Date: May 2022
Type of contract: 1 year fixed-term contract for 30 hours/week
Requirements:
a) Master's degree diploma;
b) Excellent knowledge of written and spoken English (B2);
c) Adequate knowledge of the most popular IT tools and programs such as: Office package, Internet, E-mail, websites and social media;
d) at least 6 months of professional experiences and management of the activities listed above;
👉 Applications must be sent by 24th April in the following ways:
Mail to: info@uniadrion.net
Subject: Candidature Technical-Administrative  Assistant Name Surname
Attachments: CV and cover letter in english