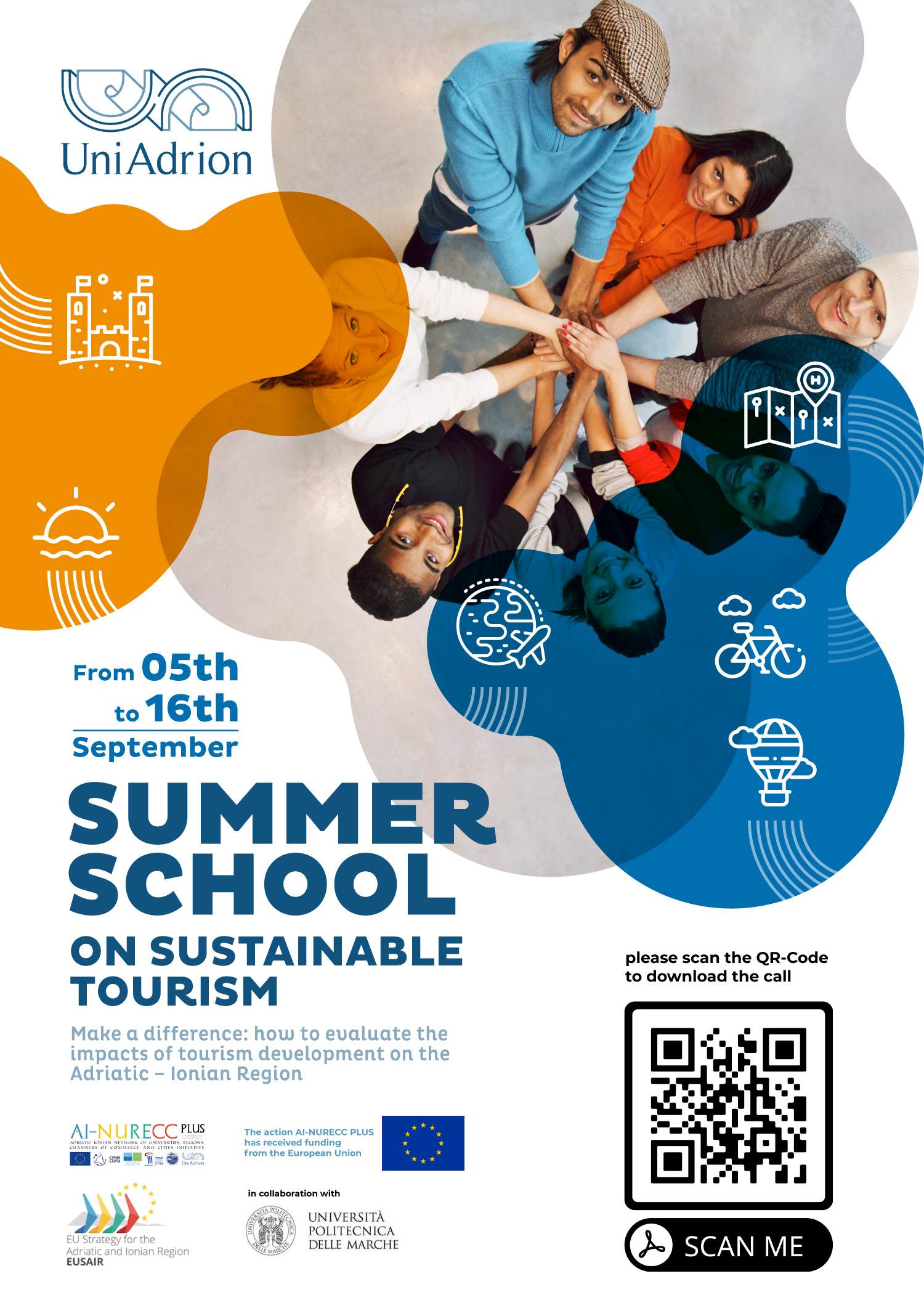 Application form for the summer school on sustainable tourism is out!
The Summer School on Sustainable Tourism – Make a difference: how to evaluate the impact of tourism development on the Adriatic-Ionian Region, that  will be carried out under the AI-NURECC PLUS project and will take place both online and in presence at Marche Polytechnic University (Ancona – Italy).  
Here you can find the application form that  needs to be submitted  to📤 info@uniadrion.net together with a copy of passport/ID  document, a detailed CV and a letter of interest. 
For those who might be interested in presenting their current research or PhD thesis is mandatory to send also a short abstract  (up to 500 words) about their work.  
 📢 Deadline for application: 28 July 2022 
We remember you that participants will be selected based on their CV, letter of interest and current research. Geographical balance will be also taken into consideration.  
We remain at your disposal for further details at info@uniadrion.net and on our main social media: LinkedIn and Instagram!