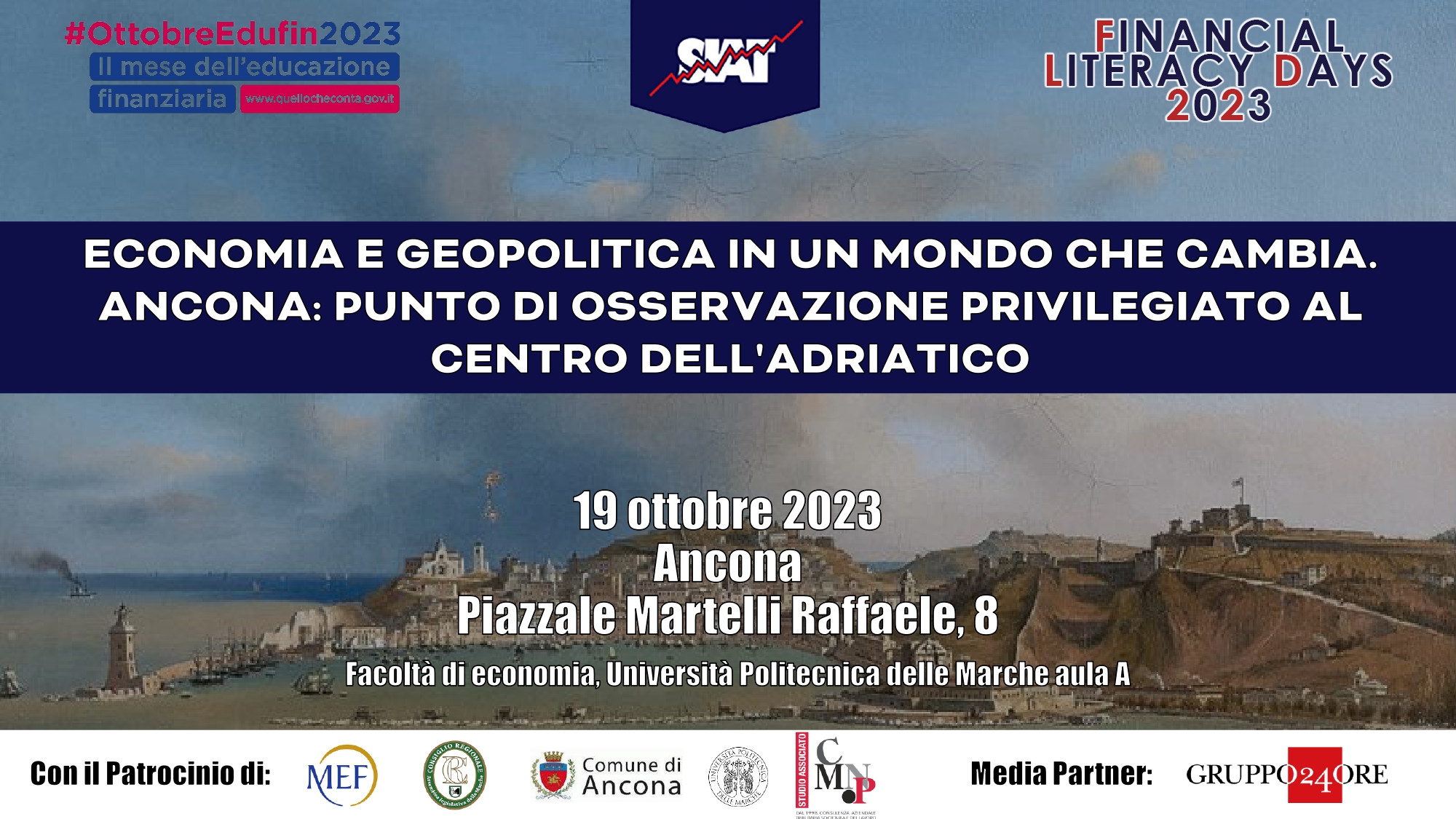 Financial Literacy Days 2023
Exciting News! UniAdrion Secretary General Invited to Speak at Financial Literacy Days 2023
We are thrilled to announce a momentous occasion for our association, UniAdrion, as our very own Secretary General has been invited to take the stage at the prestigious Financial Literacy Days 2023 conference held in Ancona, Italy. This invitation is not only a testament to the hard work and dedication of UniAdrion but also an acknowledgment of the vital role our organization plays across the Adriatic-Ionian region.
The Financial Literacy Days conference is a prominent annual event that brings together experts, leaders, and enthusiasts in the field of financial education and literacy. It provides a platform for sharing knowledge, discussing best practices, and addressing critical issues related to financial education and literacy. It is a testament to our Secretary General's expertise and UniAdrion's significant contributions to the field that they have been selected to speak at this prestigious gathering.
The conference, held in 2023, promises to be an exciting opportunity for our Secretary General to share insights, exchange ideas, and network with other leaders and advocates of financial literacy. Their presentation will focus on UniAdrion's efforts in the Adriatic-Ionian region through research, education, and collaboration.
UniAdrion has been at the forefront of initiatives aimed at improving inclusivity. With a mission to promote academic cooperation and cultural exchange among countries bordering the Adriatic and Ionian Seas, UniAdrion has made substantial strides in fostering education in this unique and diverse region.
We are confident that our Secretary General will deliver an inspiring and insightful presentation at the Financial Literacy Days conference, highlighting the achievements and ongoing efforts of UniAdrion. His speech will serve as a testament to the positive impact of cooperation and knowledge exchange in building a more inclusive society.
As UniAdrion members, let us take pride in this milestone and look forward to the wealth of knowledge and inspiration that will undoubtedly emerge from this esteemed gathering. We also extend our best wishes to our Secretary General for a successful and impactful presentation.
Stay tuned for updates on our Secretary General's participation in Financial Literacy Days 2023 as we continue to work towards an empowered Adriatic-Ionian region. Together, we can make a difference in advancing inclusion!